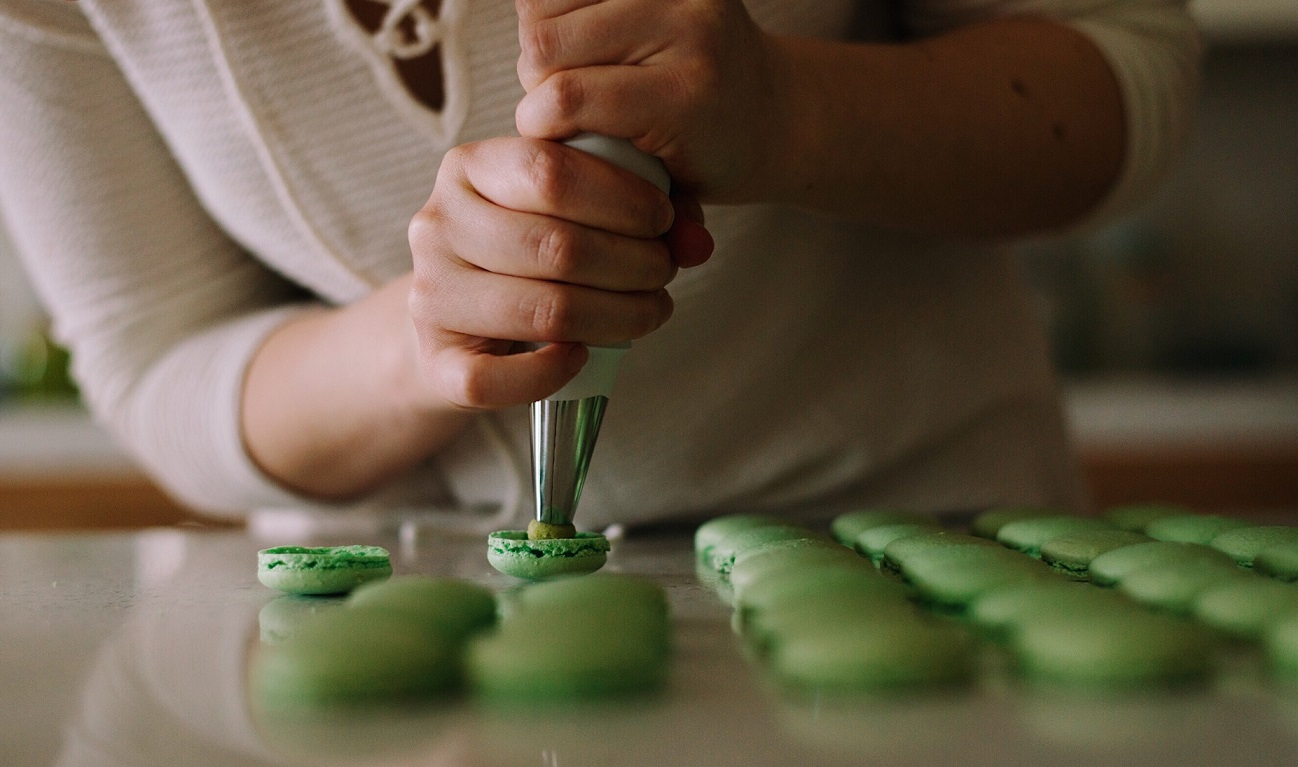 Pastry and Baking Classes in Malaysia: The Fundamentals
Do you intend to step up your baking skills and perhaps take a part-time baking course? A pastry class can swiftly move you from being a kitchen novice to being a professional patisserie. Etasgo academy can do that for you. Etasgo has a partnership with West College Scotland to offer a Double Diploma in F&B Management and Professional Patisserie Course. This pastry class in KL usually lasts for a duration of 1 year and 3 months.
What will you learn through our baking class in Kuala Lumpur?
The diploma in professional patisserie is divided into 11 modules which gives a comprehensive knowledge for all that is needed in all things baking.
Module 1: Dessert and French pastry. This covers several aspects such as meringue making, basic sauce, cream, and syrup. This class also educates on the job of a pastry chef and the responsibilities that fall on them in the kitchen. It explains the need for safety understanding and kitchen hygiene.
Module 2: Filling Learning and Premix cake. This educates on custard products and how to premix sponge. It also teaches the business aspect which teaches how to use your products to make a profit.
Module 3: Cake Preparation (Dough and Sponge). This baking class in Kuala Lumpur deals with the first steps in baking a cake. It involves entremets cake which are modern cakes and speciality cakes. It also covers torten and gateaux.
Module 4: Pastry Product Making and Classic French Desserts. Classic French products (pastry and desserts) are covered in this aspect as well as pies and tarts products. Sweet foods such as custard, mousse, and pudding are also taught in this class.
Module 5: Cookies and Biscuits making. This touches everything about biscuit making of various types such as occasional cookies, cookies and biscuit making that are of Western and Classic Asian origins.
Module 6: Bread Theory and Making. This educates on how to make different types of dough- fermented, enriched and rich yeast and lean yeast. It also teaches how to make quick bread.
Module 7: Occasional Dessert Making. This introduces and teaches how to make occasional desserts with an emphasis on those with Japanese and Chinese origins.
Module 8: Artistic Kitchen Class Introduction. This cake decorating class in Selangor teaches novelty cake making, Korean piping, fresh cream cake making, and shaping. It also introduces chocolate art-making and icing (fondant and royal).
Module 9: Frozen Dessert. This class gives an understanding of the frozen dessert concept and explains the reasons why desserts are frozen. It also teaches different types of frozen foods (milk, water, and cream-based).
Module 10: Fundamentals of Combination and Dessert Plating. This gives a basic understanding of the plating concept and how to combine ingredients to produce the desired flavor. This module also teaches how to design a menu for dessert.
Module 11: Kitchen Management and Menu Planning. This is the final module which teaches the student a very important aspect – quality control and cost. It is necessary that the right price is fixed for food items and is up to standard. It also teaches how to plan the kitchen and menu.
One of the aspects of this program to pay attention to is our cake decorating class in Selangor. Knowing how to entice others with your decorations can go a long way in separating you from other chefs. Do not be afraid to be creative as this can help you cultivate a brand and a following. Good looks matter for cakes too.
This part-time baking course in KL, Selangor & JB is going to be taught by professional lecturers with years of industry experience. If you want to enrol in this program, do get in touch with us here at Etasgo Academy. We are always welcoming you to be a part of us!