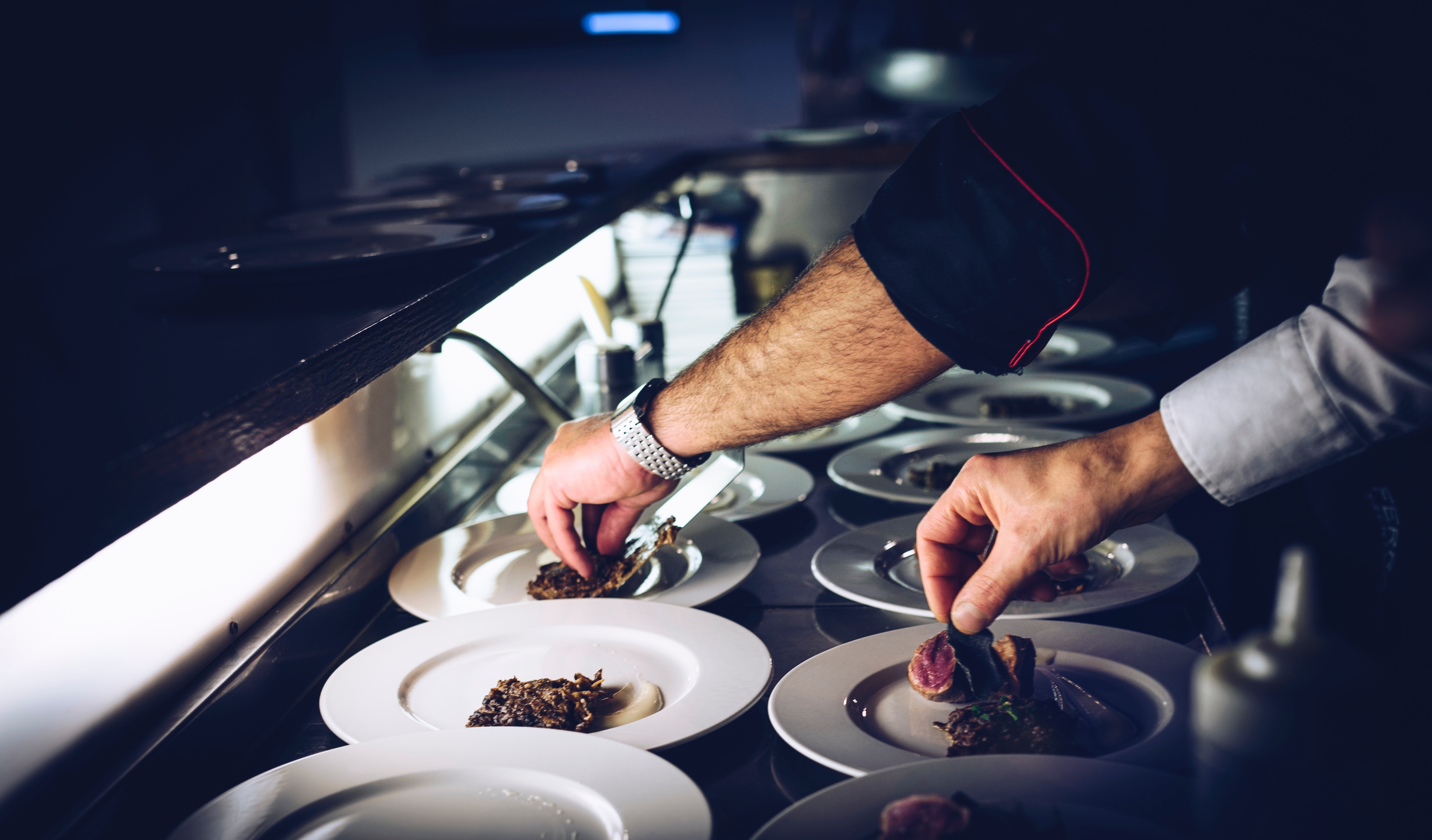 If you want to be a professional chef, Etasgo Academy offers you the perfect opportunity to enrol on a culinary arts course in KL, Malaysia. The culinary course offers a Diploma in F&B Management and a Diploma in Culinary Art. This article is going to explain what you are going to learn from getting a lesson in this Kuala Lumpur culinary arts school.
The culinary arts course runs for 1 year, 3 months and is gotten from combining two professional programs. The first program is a diploma in F&B Management and the second is a Diploma in Culinary Art.
Course Content of a Diploma in F&B Management
This cooking course in Kuala Lumpur will deal with the following topics:
A special module that covers hospitality in English.
Knowledge in human resource and gives students the ability to understand and interpret labor law.
Information about the purchase of food and the aspect of receiving, storing and controlling flow.
It teaches students to be able to understand and recognize the F&B Industry.
It helps in developing the ability to monitor service procedures.
It teaches the students how to manage staff members.
Education on advertising methods used in the food and beverage industry.
Course Content of a Diploma in Culinary Art
This cooking course in Kuala Lumpur is taken in 17 modules which include:
Module 1: Organization of the kitchen structure, equipment, and hygiene. This emphasizes knowledge of the different equipment types used in the kitchen and how to take proper hygiene of them.
Module 2: Practice and Methodology. This has to do with proper etiquette and methods to follow when in the kitchen such as the proper way of holding a knife and carving food.
Module 3: Knowledge of Temperature and Practicing of Technique. This deals with how to determine the ideal temperature for food and the various cooking methods.
Module 4: Basic Soup and Stock. This involves teaching on the various types of soups and chowder.
Module 5: Salad. This is going to educate on the different varieties of salad, different dressing types used and knowledge on focaccia.
Module 6: Pasta. This module will focus on how to make handmade pasta, the varies of pasta and sauce.
Module 7: Seafood and Fish. This covers the different features of seafood and fish. It also teaches how to fry and grill fish.
Module 8: Poultry, Beef, and Lamb. This will cover the various parts of beef and lamb. This module also educates on how long to keep it on fire to determine its doneness.
Module 9: Canapé. This will cover all the essential details every chef needs to know about canapés.
Module 10: Chinese Cuisine. This deals with Asian cuisine with special attention to the cuisine of the Chinese-Traditional and Modern.
Module 11: Advance Programme. This goes a step further and teaches advanced topics such as risotto, middle ease cuisine, cheese quesadilla, and duck confit. It also covers aspects such as beef short rib and braised lamb shank.
Module 12: Frozen foods. This explains the reason and theory behind freezing foods.
Module 13: Food Plating. This gives an understanding of the food plating concept. Learn how to entice diners with exquisite plating techniques.
Module 14: Menu Planning. This teaches students how to plan a menu.
Module 15: Cost and quality control. This gives knowledge on how to plan for cost and ensure that the foods are always up to standards.
Module 16: Fine Dining. This covers important aspects such as scallop, crayfish, Parma ham, crab and how to set a fine dining set menu.
Module 17: Basic Western Pastry and Baking. Basic knowledge of western pastry and baking.
As you can see, our courses here are well-rounded to prepare you for the culinary world. Etasgo Academy is a Kuala Lumpur culinary school that can be trusted to teach you all the required skills to be a chef.
If you are in Malaysia and need a place to enrol for a culinary art and baking course, do give us a call today. We will be glad to answer all your questions.