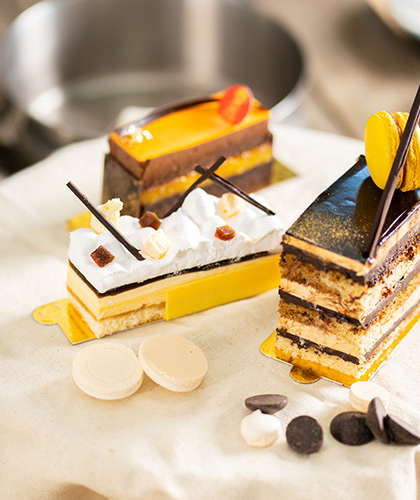 Welcome
We are a unique Technical and Vocational College offering not only technical courses, but also management courses since 2015.
Individual Approach to Each Student
Cultivate Professional
Quality Ingredients and Equipment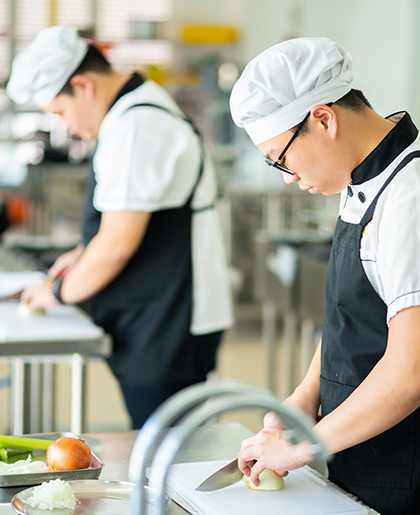 Introduction
The F&B industry has a great potential in Malaysia. However, there is a lack of talents, especially in the Floor and Kitchen. Etasgo Academy aims to be one of the leading vocational for culinary academy in Kuala Lumpur, Malaysia for the F&B industry. Our mission is to train students to great success and to start their own business in the industry. Through us, students are able to acquire skills and knowledge in the culinary world. Our programmes are offered in our culinary academy in Kuala Lumpur and Johor Branches.
Etasgo Academy partners with West College Scotland, the second largest national college of Scotland to offer Double Diplomas Courses in F&B Management (F&B) and Culinary. Our unique Double Diplomas makes us a highly sought after culinary academy in Malaysia.
Read More
Our Courses
Etasgo Academy offers two unique Double Diplomas for aspiring chefs. Our Diploma in F&B Management + Diploma in Culinary Art Programme allows students to master the skills to become a great culinary chef. In addition, we also offer a Diploma in F&B Management + Diploma in Professional Patisserie Programme for those who enjoy baking lovely pastries. Each curriculum is carefully designed to prepare students to excel in the F&B Industry.
Testimonials
Hello everyone, I am a culinary art student at Etasgo Academy. My goal is to become a chef since I was young, so when I graduated, I immediately enrolled to this course. My lecturer teaches us a lot of cooking skills, and he often shared his personal experience with us and cherishes us a lot. Thanks to the teacher was strict in class, so I learned faster. Before that, I thought management was a simple matter and I didn't know the importance of management. After attended the program, I found that the success of a restaurant not just relied on good chef, also requires a good leader to lead everyone. In these nine months, I met a group of friends with the same goals and interests. I am fortunate to be a part of Etasgo Academy.
Wong Hwei Chieh
Joining to Etasgo Academy is a worthy choice for me. In the F &B management course, I get to learn something new with every topic in management. I knew that management is not simple; the scopes are wide. I also learned how to manage and operate a restaurant. In French desserts, I learned a lot of different ways of making, and I also learned that it takes a lot of patience and care to make baked products. These are the skills that you need to master after many training and exercises. I am very grateful to the teacher for his kind and patient guidance, which has benefited me a lot in the past nine months.
Wong Hui Xin
Hello everyone, I am student from Etasgo Academy, professional patisserie course. When I graduated from secondary school, I was very confused. I didn't know my future direction. After I looked for this program through social media platform, I was not sure if I should choose this course. With the constant encouragement and support of my parents, I finally decided to enroll in this college. Here, I learned a lot of baking skills and management knowledge. I clearly know that in order to become a successful baker, management knowledge's are as important to baking skills. Currently, I am still moving towards to my goal.
Lai Yet Hong
I came to the college through the recommendation of my sister. After visit here, I was very satisfied with the facilities and class mode, so I decided to join the class. It has helped me to be a better person by discover more about myself, giving me the opportunity to participate in international competitions, and I am very glad that I can win the bronze medal in that competition. I am very grateful to the teacher for his caring and patient teaching, and I have learned a lot of baking skills in these nine months. In addition, attending classes here has also increased my knowledge and understanding of food and beverage management. I also made new friends whose are very motivational because everyone has the same interests and goals. I have always felt that I was so lucky to be a student at Etasgo Academy, and I don't regret my choice.
Kwong Hui Lee